Aaron Rodgers To Contemplate Retirement At 'Darkness Retreat'
How To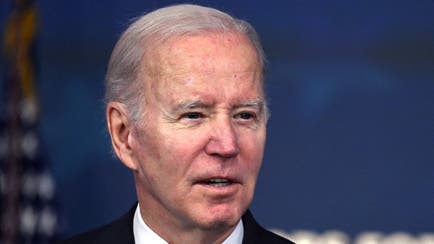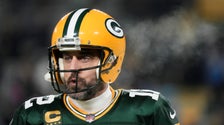 If Aaron Rodgers wants to see the light regarding his next career steps, he will need a "darkness retreat" to do it.
The Super Bowl-winning Green Bay Packers quarterback turned 39 in December and admitted he has some big decisions to make this offseason about whether he's ready to retire.
But Rodgers isn't taking a big step without careful consideration. In fact, he won't decide on retirement until he goes into isolation.
"[It's] an opportunity to do a little self-reflection in some isolation," Rodgers said, adding, "And after that, I feel like I'll be a lot closer to that final, final decision."
Rodgers said he would not be locked in the dark room for four days and could leave if it was too intense.
"I've had a number of friends who've done it and had some profound experiences," he said. "It's something that's been on my radar for a few years now, and I feel like it would be awesome to do regardless of where I was leaning after this season. It's been on the calendar for months and months and months. It's coming up in a couple of weeks."
Rodgers may not know whether he will play football next year, but he has a pretty good idea of what he may do after he decides: Drinking the plant-based psychedelic ayahuasca.
"There won't be another sitting and [ayahuasca] ceremony before the decision, I can tell you that, Rodgers said last month. "Perhaps after."
If Rodgers does retire this year, he would potentially be eligible for the Football Hall of Fame the same year as Tom Brady and J.J. Watt.
He said rumors that he wouldn't want to go into the Hall in the same class as those two greats are "ridiculous."
"The idea I wouldn't want to share a stage with Tom, and J.J. Watt is ridiculous," Rodgers told McAfee. "That's already going to be an incredible Hall of Fame class. That's not even in the thought process. Their decisions don't impact my own decision. It doesn't make me want to come back so I can have my own stage. That's not how I think. I don't think like that."
You can see Rodgers and McAfee in the video below.
---