Elderly Florida Lyft driver, previously reported missing, confirmed dead
How To
A South Florida Lyft driver who went missing more than a week ago has died, his daughter confirmed Tuesday.
Lindsay DiBetta posted on Facebook that the family would be announcing information on services for her father, Gary Levin, in the next few days.
"My dad was truly a one of kind person, if you knew him or even met him once you know exactly what I mean when I say that," DiBetta wrote. "The stories I have received about him from friends, family and complete strangers over the last week have lifted me up more than you can ever realize."
FLORIDA MURDER SUSPECT ARRESTED IN MISSING LYFT DRIVER'S CAR AFTER NORTH CAROLINA POLICE CHASE
Levin, 74, went missing Jan. 30 after dropping off a customer in Okeechobee, a small city north of Florida's Lake Okeechobee. His family reported him missing when he didn't return home and his cellphone had been turned off.
The Florida Department of Law Enforcement and the Okeechobee County Sheriff's Office previously announced the discovery of human remains near Levin's last known location before he vanished. FDLE reported Tuesday that it had confirmed the identity of the person found in Okeechobee and notified the person's family but declined to identify the victim publicly, citing a Florida state constitutional amendment that allows crime victims or their relatives to withhold their names from public reports.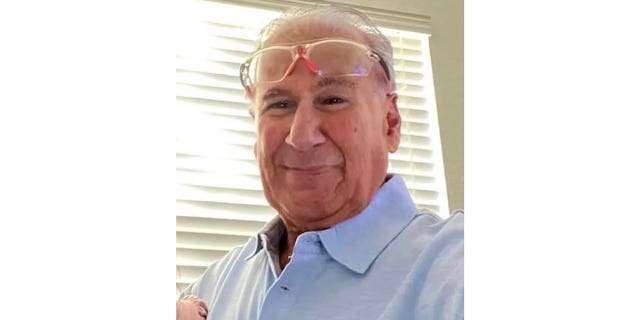 Levin's red 2022 Kia Stinger was spotted in Miami, Okeechobee and Gainesville in north Florida last week. It was stopped Thursday night in North Carolina, where a U.S. Marshals regional task force asked authorities to be on the lookout.
The driver, Matthew Flores, was arrested following a police chase through three counties, Rutherford County, North Carolina Sheriff Aaron Ellenburg said. Flores, 35, fled but was captured a short time later in Ellenboro, North Carolina.
He's being held on a $2 million bond and scheduled for a Feb. 22 hearing.
He will eventually be returned to Florida to face second-degree murder charges in the death of Jose Carlos Martinez in Wauchula on Jan. 24, and for the death of Levin.
It was not known whether Flores has a lawyer who can speak on his behalf.
Authorities are investigating how Flores obtained the missing Lyft driver's car. Levin's family said they do not know whether Flores was the passenger Levin picked up in Delray Beach on Monday.
FLORIDA MURDER SUSPECT HELD ON $2M CASH BOND, HUMAN REMAINS BEING INVESTIGATED: REPORT
In an emailed statement Friday, Lyft said "our thoughts are with Mr. Levin's family and loved ones during this deeply concerning time. We've been in touch with his family to offer our support, as well as with law enforcement to assist with their investigation."
DiBetta previously said the Lyft gig was great for Levin, who loved telling dad jokes and often told them over and over.
"It was the perfect set up for him," she said. "He would get a new audience every ride."
Levin lived in the Philadelphia area and was a huge Eagles fan. He worked in auto body sales until retiring to Florida about two years ago. He loved driving for Lyft, where he often told jokes to his customers, his daughter said.
CLICK HERE TO GET THE FOX NEWS APP
He had a son and a daughter and four grandchildren.
---