New York off-duty cop shot during attempted robbery dies
How To
The New York City police officer who was shot while off-duty during an attempted robbery has died, authorities said. 
Officer Adeed Fayaz had been hospitalized in grave condition since the shooting Saturday. 
His alleged killer was arrested while hiding in a Rockland County hotel, Fox New York reported. Randy Jones, from Brooklyn, has not been interviewed yet because he did not have a lawyer, the news outlet said. Charges against him are pending. 
NYPD SEES LARGEST STAFF EXODUS IN DECADES WITH LEADERS 'REFUSING TO ACKNOWLEDGE' MOUNTING CRISIS: UNION BOSS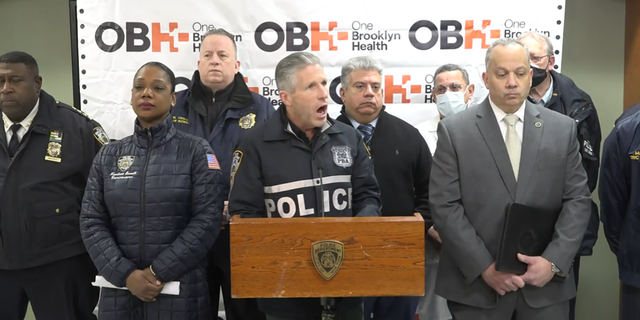 Fayaz, 26, a father of two young children and husband, was shot Saturday night while with his brother-in-law. The pair went to meet someone who listed a Honda Pilot for sale on Facebook Marketplace for $24,000. When they got there, the alleged killer asked "Are you guys carrying a gun?"  Both men answered, "No."
The man put Fayaz in a headlock and pointed a gun at his head while demanding cash. When Fayaz broke free, the gunman allegedly fired and struck the officer in the head. He fled the scene on foot before jumping into a BMW. 
Authorities were able to identify the woman who owned the car and determined she was the mother of the alleged gunman.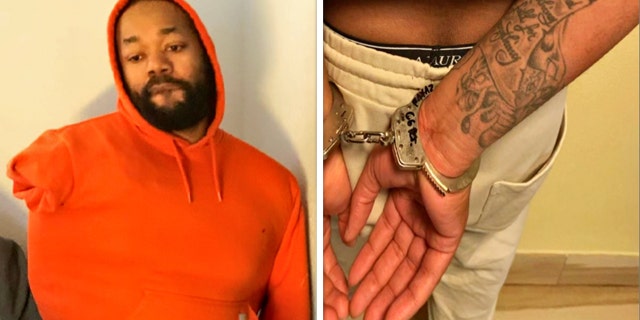 Jones was later seen getting out of the car at a Department of Sanitation facility in Upper Manhattan and into a car with a woman and five children. That car was traced to a Days Inn in Nanuet, New York, 50 miles north of Brooklyn.
Jones was found on the second floor of the hotel with the woman and children, who ranged from six months to 11-years-old. The woman was questioned but not charged. 
Detectives used Fayaz's handcuffs to arrest Jones. 
CLICK HERE TO GET THE FOX NEWS APP
Patrick Lynch, the president of the Police Benevolent Association of the City of New York, tore into state legislators during a news briefing Saturday alongside city officials.
"It has to end," he said. "We can't keep going to hospital emergency rooms and asking for prayers. Yes, we need prayers, but we need more. We need our legislators to sit down now, understand that they were wrong."
---